Pathways in Finance: Elias Interviews an Equity Analyst
Recorded Friday, January 22 at 11:00 PM
The recording will load in a moment.
About this livestream
Description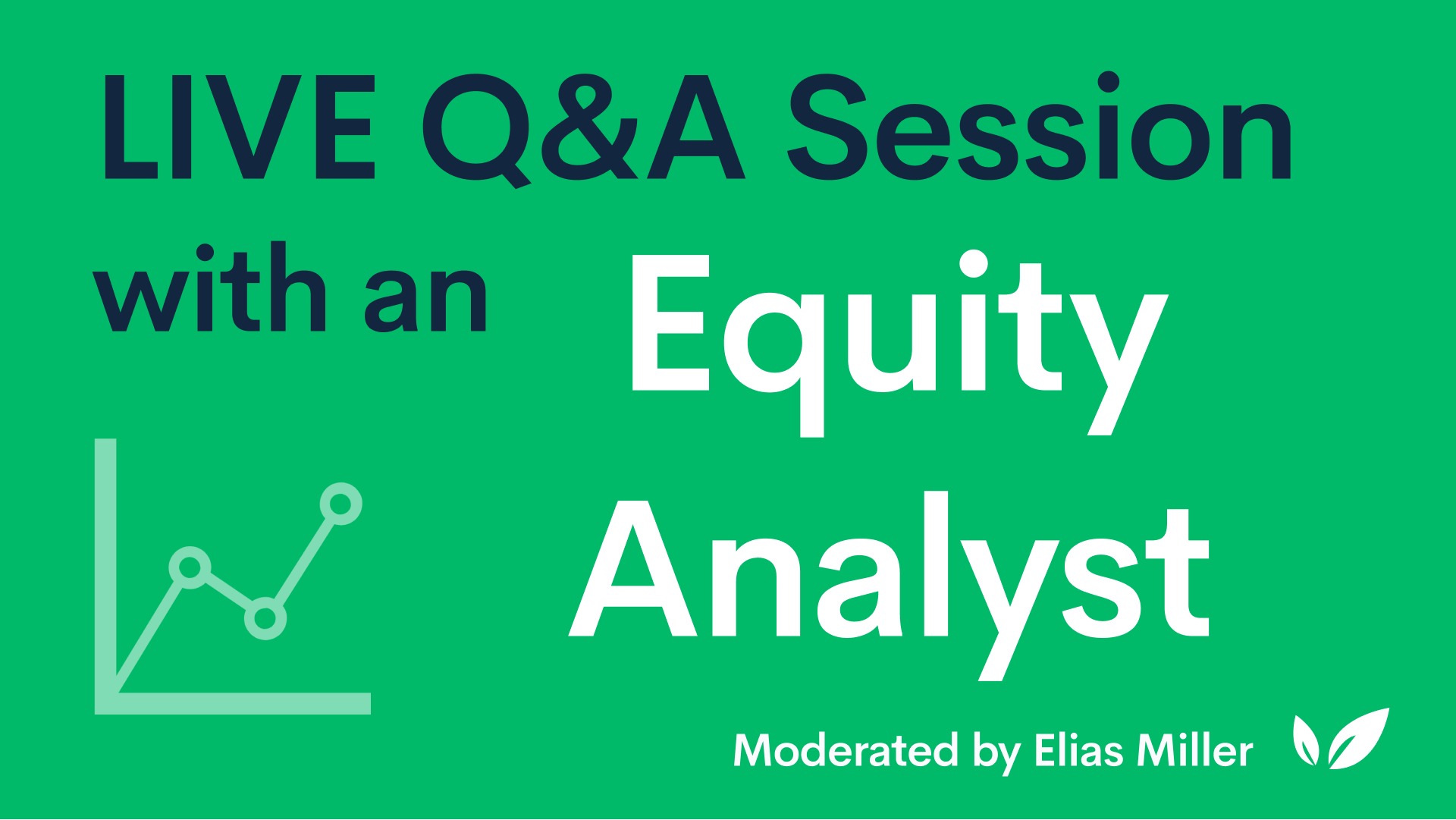 Join Elias as he interview Lynn Giam, a research associate and equity analyst at Wellington Management and a graduate of Oberlin College where she studied both economics and violin performance.
We'll be discussing both public equity and how an undergraduate major in economics can prepare you for a career in finance. We'll do some live Q&A as well, so come ready with all your economics and finance questions!
Your host
Undergrad College: Harvard University '16
Major: Music
Graduate College: University of Michigan, M.M.
Work Experience: Now in my third year at CollegeVine, I have helped dozens of students gain acceptance to their top-choice schools and have also advised and mentored hundreds more through my livestreams. I am also a professional conductor and a multi-instrumentalist, and I currently serve as the music director of the Apollo Ensemble of Boston and as Opera Saratoga's assistant conductor. I have led symphonic concerts and operatic productions throughout the United States, and I'm looking forward to making my international conducting debut in Vienna this fall.
My Admissions Story: Initially interested in pursuing a career as a performing cellist, I applied almost exclusively to music schools with dual and double degree options and ultimately enrolled in the Tufts University/New England Conservatory Dual Degree Program. Unhappy with the combined program and worried I'd never feel like I was fully a student at either school, I logged back into CommonApp.org in October of my freshman year. I can't say I went about the transfer process in the smartest way (I only applied to two schools!), but Harvard miraculously accepted me (or 'excepted me' as I wrote in a celebratory Facebook post that day - no one ever let me live that one down), and the rest was history.
Audience questions
These are questions from the audience that we had time to answer during the live session. If you have any other questions, you can request an answer from Elias and other CollegeVine experts in
an upcoming livestream
or on the
Q&A Forum
anytime.
43:31
Anonymous:
How are your typical work hours? Do you have a good work-life balance?
44:59
Anonymous:
What are your working hours? Do you have to work on weekends to cover international market?
49:14
Anonymous:
Do you need to read market news in Asian market, which may be in a foreign language?
51:54
Anonymous:
what made you choose Oberlin over a school like USC for example that has an undergrad business program?
52:57
Anonymous:
Are you still able to find time to play your violin considering your grueling schedule?
54:48
Anonymous:
are you required to do a lot of presentations and write reports?
56:29
Anonymous:
What % of your daily work is repetitive?
56:32
Anonymous:
Anonymous :What applications are you using daily on your job?
60:02
Anonymous:
CS would be interesting
Upcoming
Most recent recordings