College Admissions Story: Emma from UCSB
Recorded Wednesday, February 24 at 10:00 PM
The recording will load in a moment.
About this livestream
Description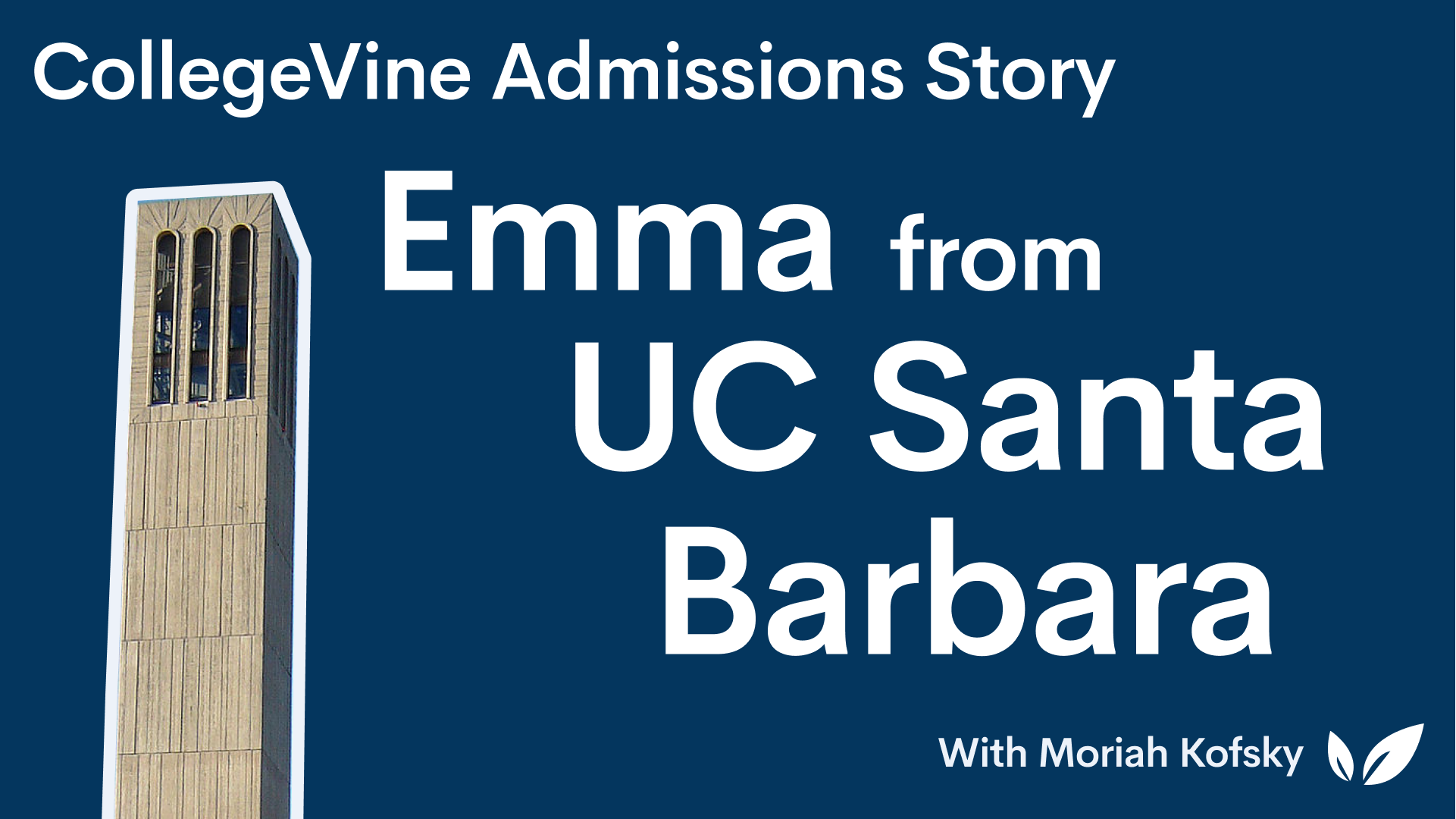 Join Moriah Kofsky as she interviews Emma, a current student at the University of California Santa Barbara, about their admissions story!
Emma Wilkins is a fourth year English Major at UCSB. She is a class managing editor at the school's literary arts magazine, the Catalyst. Outside of school, she enjoys making vegan soup, listening to talking heads, and being gay.
Your host
Undergrad College: University of Pennsylvania '19
Major: English and Women's Studies
Work Experience: I'm passionate about merging storytelling, psychology, and spirituality to co-create experiences that transform people. In addition to advising students with CollegeVine, I work as a life coach and freelance writer.
Upcoming
Most recent recordings