Hidden Gems: Underrated colleges for computer science
Recorded Friday, April 16 at 11:00 PM
The recording will load in a moment.
About this livestream
Description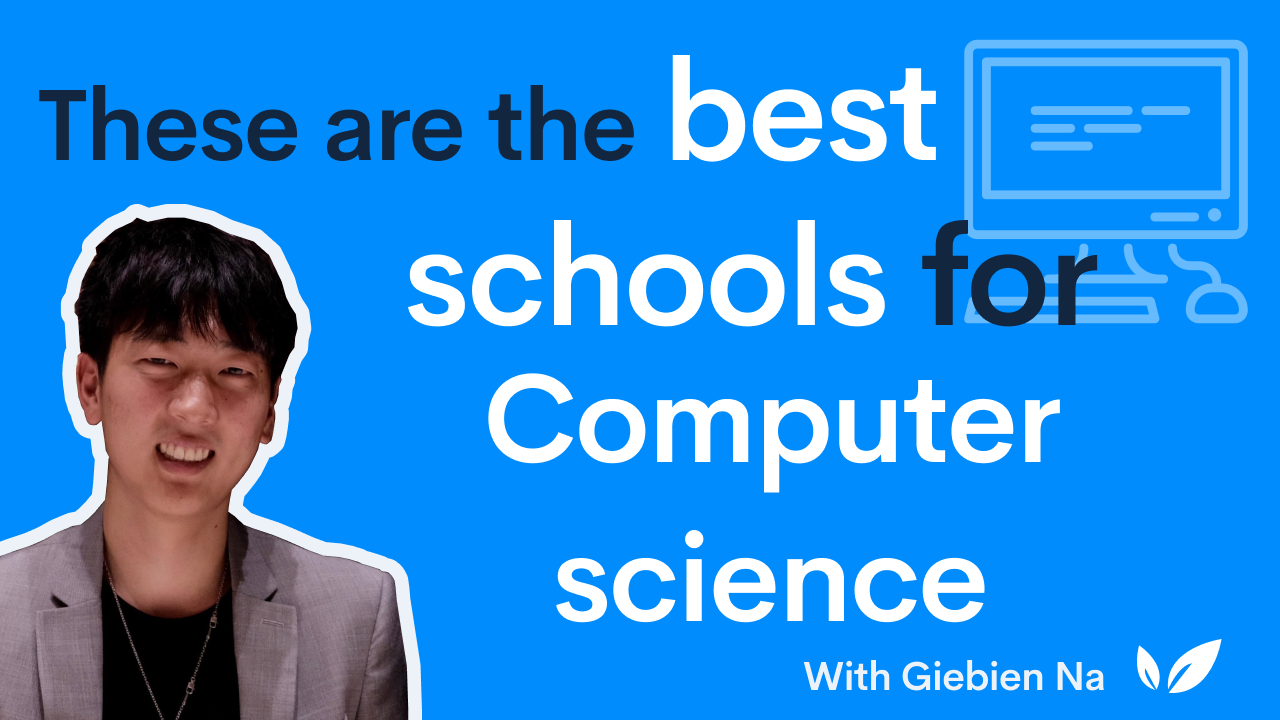 Looking to build the next big app? Even if you already know how to code, you'll probably want the movie they make about you to have a hip college setting — so tune in with Giebien as he delves into the top ten most underrated colleges for CS.
Giebien will explore schools throughout the country, explaining what computer science students should look for in a college and detailing what makes each of our picks special. He'll also take an in-depth look at their resources, such as any vocational opportunities they may have in place.
Stop by to ask questions or stick around the whole hour to learn how you can take on the world of tech.
Your host
Undergrad College: Williams College '20
Work Experience: I first joined CollegeVine in the fall of 2016. Since then, I've worked as an essay and admissions consultant, SAT tutor, and hiring manager within the company. More recently, I've also advised hundreds of students in my livestreams, specializing in liberal arts colleges and standardized testing content.
My Admissions Story: I did almost everything wrong in my undergraduate applications, and I was never supposed to attend Williams. The fact that I did is the best thing that ever happened to me! I've learned a lot of tips over the years on what to do in your college applications, and I have ample first-hand experience of what not to do as well. But the biggest lesson of all? Don't let yourself stress too much about the admissions process. Things (somehow) found a way to work out for me in the end. They will for you, too!
Audience questions
These are questions from the audience that we had time to answer during the live session. If you have any other questions, you can request an answer from Giebien and other CollegeVine experts in
an upcoming livestream
or on the
Q&A Forum
anytime.
0:00
@Kadin:
Are you going to send out a recording of this presentation? I'm not going to be able to attend after all.
0:00
@Parent24:
Is it only me? Echoing??
0:13
@TK:
the audio is not clear, so much echo
4:18
@Payita:
Hello, can you talk about CS in a liberal arts college and how can you compare the limited choices with larger universities, in terms of employment chances?
14:57
@Payita:
Are you mentioning schools that are not state schools that can give financial aid (especially for international students)?
27:19
@Payita:
If I got a very good financial offer at a LAC, can I get CS career skills through additional courses or focusing on math, etc?
33:39
@Payita:
yes, that is it.
39:21
@Parent24:
What is the average acceptance rate at these hidden gems??
42:19
@Parent24:
Are there a significant number of international students at the hidden gems?
43:55
@marco123:
I am currently living in NY. Are there any underrated colleges you know in NY state?
46:21
@Parent24:
Do these schools have the regular dorms system?
47:28
@Payita:
WPI, about 17%
47:38
@Parent24:
Cost wise are they as pricey as top tier/Ivy?
51:10
@Payita:
Can you do a stream on CS in LAC?
52:45
@Payita:
And focus on alternate CS tracks in non-traditional CS schools (data analysis, cybersecurity) etc
54:07
@Soprano_Sculpor:
Both
54:55
@Soprano_Sculpor:
Great stream!
Upcoming
Most recent recordings