Live Essay Review
Recorded Monday, July 6 at 11:30 PM
The recording will load in a moment.
About this livestream
Description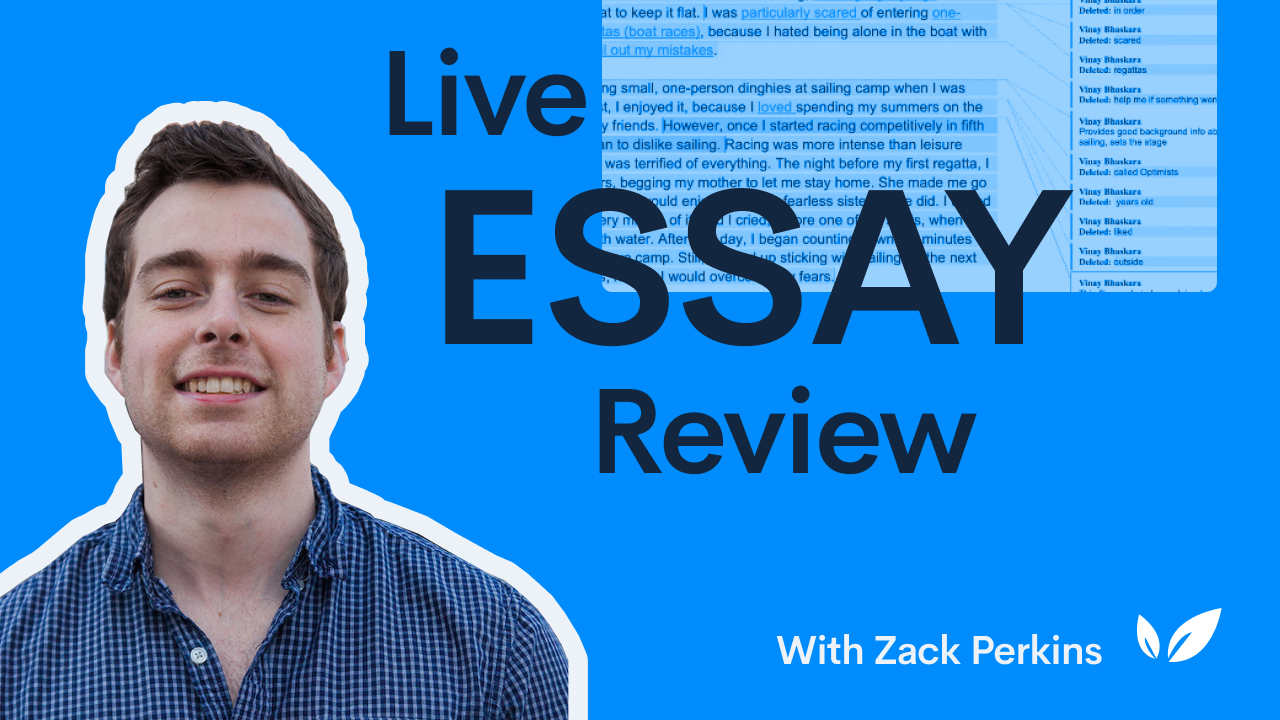 Get your college essay reviewed live during Monday's event.
CollegeVine co-founder Zack Perkins will review a select number of essays live during Sunday's event. For each essay, he'll walk through how admissions officers would read the essay, then go paragraph by paragraph to offer suggestions for improvement.
Your host
Undergrad College: Harvard
Work Experience: As a Co-founder of CollegeVine, I have have spent the last 8 years helping thousands of students and families through the college admissions process.
Upcoming
Most recent recordings