Q&A with Current Pre-Med Students
Recorded Monday, August 3, 2020 at 11:00 PM
The recording will load in a moment.
About this livestream
Description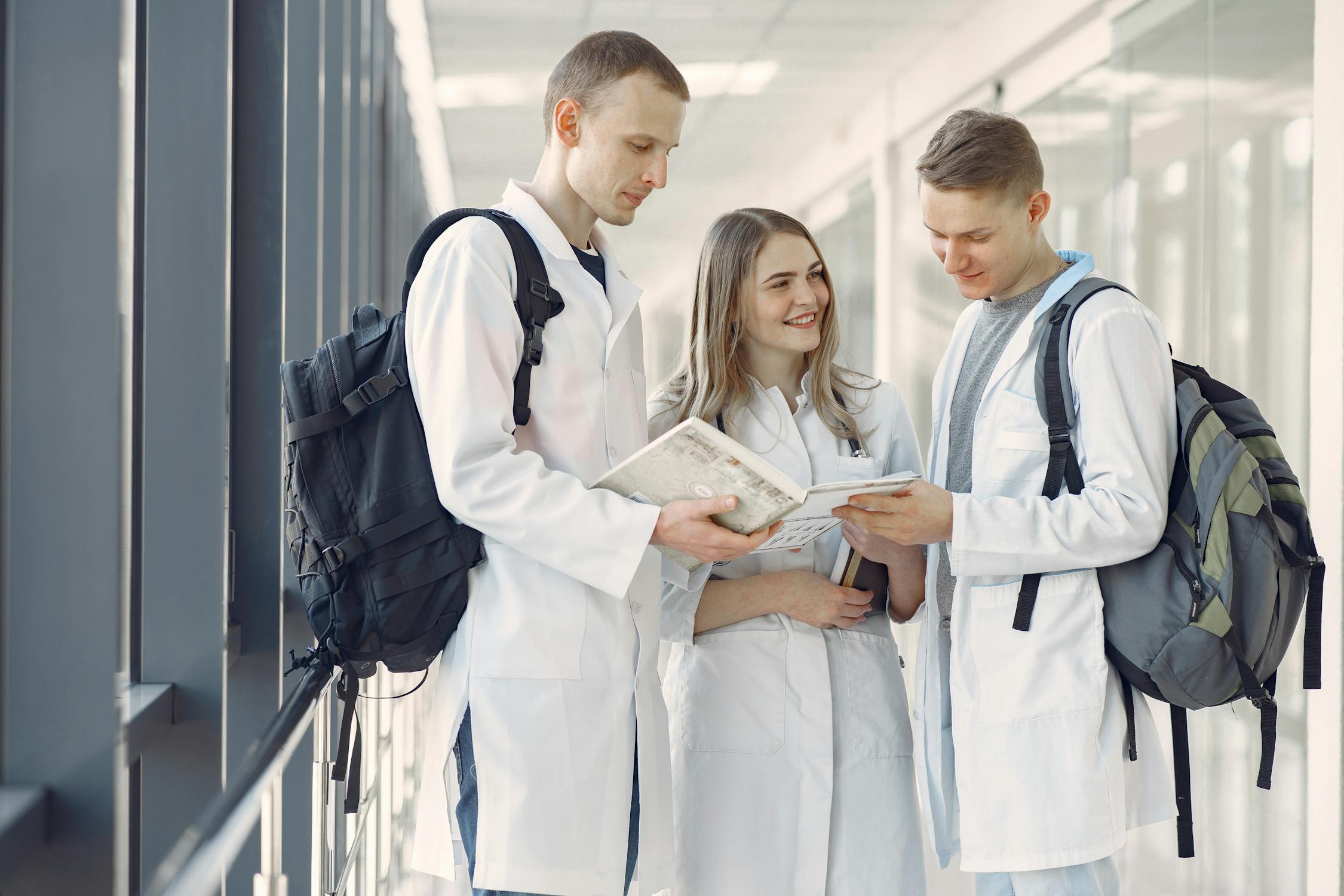 Interested in going into the medical field? Ask current students on the pre-med track questions about academics, campus life, what it means to be a pre-med student, and more.
The path to medical school is a long one. How can you tell if it is the right path for you? What does success look like for pre-med students? How can you make the most of your undergraduate career to prepare yourself for medical school? These questions and more will be answered here! In this Q&A session, we'll ask a panel of current Pre-med students from a variety of colleges about their experiences in their field. Webinar attendees will also get to participate in the second half of the Q&A.
Q&A Participants:
Alina Molloy is a sophomore at NYU from San Diego, California. She majors in Applied Psychology, minors in Chemistry, and is on the PreMed track. Outside of school, she loves doing yoga, going to the gym, reading, and finding the best vegan food in the city!
André Hall is a current second-year student at the University of Chicago who is studying Romance Languages and Literature while on a pre-medical track. He is involved in research on campus at UChicago Medicine, volunteers in the emergency room, is a responder with the University's Emergency Medical Service, and writes for the campus's fashion blog. When not on campus, André loves exploring Chicago and finding the best coffee shops for studying in Chicago.
Dylan Duffy is a sophomore at Boston College from Rochester, NY. He is double majoring in Applied Psychology and Biology and is also on the pre-medical track. Outside of his classes, Dylan serves as the co-chair of the Sophomore Leadership Council and as a member of RHA, which plans events for students on campus. In his free time, Dylan plays basketball in the highly competitive BC recreational league.
Your host
Undergrad College: University of Chicago
Major: Economics
Work Experience: As a Co-Founder of CollegeVine, I lead the data science and admissions curriculum teams. I have worked with thousands of students and families over the course of 8 years. I have also spent time as a senior analyst in aviation operations, strategy, and marketing.
Popular recent recordings