How to Write a Transfer Essay
Recorded Thursday, October 22 at 09:00 PM
The recording will load in a moment.
About this livestream
Description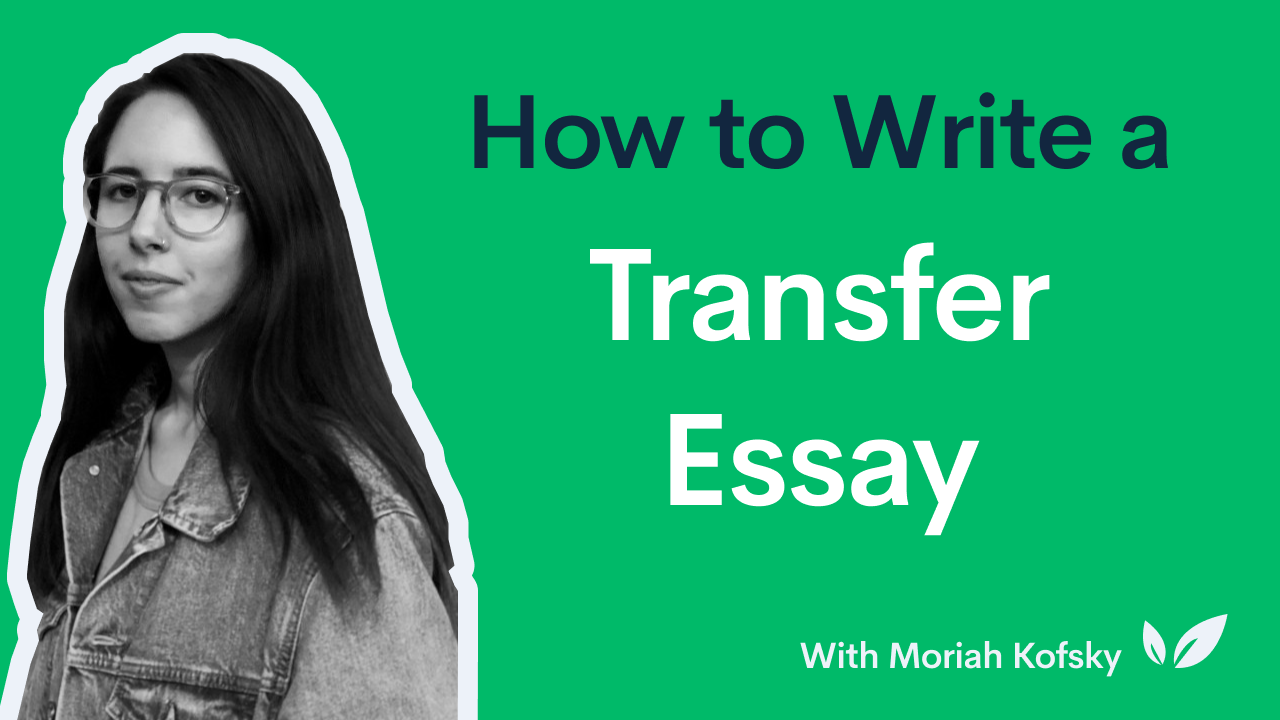 Transfer essays are one of the most important if not the most important feature of a transfer application. In this presentation Moriah will breakdown the purpose of transfer essays, what makes a compelling transfer essay, and how transfer essays differ from first-year admissions essays.
Your host
Undergrad College: University of Pennsylvania '19
Major: English and Women's Studies
Work Experience: I'm passionate about merging storytelling, psychology, and spirituality to co-create experiences that transform people. In addition to advising students with CollegeVine, I work as a life coach and freelance writer.
Audience questions
These are questions asked by students and answered during this live session. If you have any other questions, you can request an answer from Moriah and other CollegeVine experts in
an upcoming livestream
or on the
Q&A Forum
anytime.
48:28
Samuel:
transfer majors? how can you address this
49:49
Samuel:
yes transferreing to a new major in schools 2 that might or might not be in school 1
55:24
Samuel:
What if you have taken more credits than can be transferred from college 1 to college 2?
58:19
Samuel:
Do IVY leagues and competitive schools allow students to transfer as Junior students?
59:26
Samuel:
Do u know transfer students who joined MIT or Harvard or Yale?