Psychology Student Panel
Recorded Wednesday, December 23 at 11:00 PM
The recording will load in a moment.
About this livestream
Description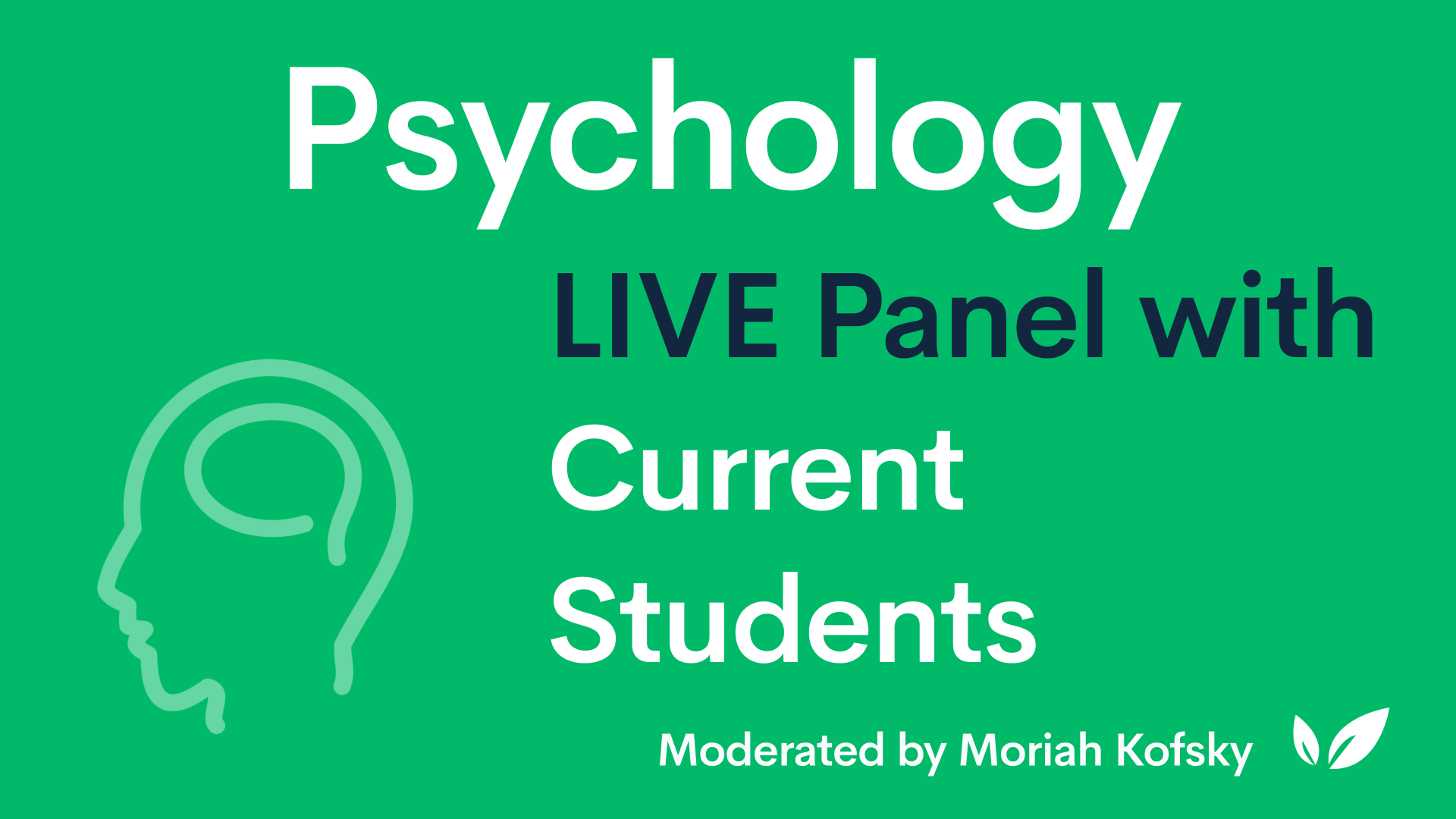 Ask current psychology students questions about their major! On this panel, we will explore all topics related to studying psychology, such as internship opportunities, class size, post-grad careers, and coursework. Livestream viewers will get to vote on questions and ask their own. Stop in to ask a few questions or stick around for the whole hour to learn from other viewers' questions!
Meet the panelists: Elysia and Kristen
Elysia is a first-generation student from Houston, Texas. At Bates, Elysia is a Psychology major with two concentrations in Queer Studies and Learning and Teaching. Outside of academics, Elysia works as a tour guide, a Peer Writing and Speaking Assistant, and as a statistics tutor. She is also a member of 2BEATS, a hip hop dance team, and Latinos Unidos, a Latinx affinity group.
Kristen is a third year psychology major and sociology minor on the pre-law track from Fort Lauderdale, Florida. At the University of Florida, she is the Service Director for Kappa Alpha Theta as well as the Assistant Director of the Disability Affairs branch of Student Government. She is also a Teacher's Assistant for the course Developmental Psychology.
Your host
Undergrad College: University of Pennsylvania '19
Major: English and Women's Studies
Work Experience: I'm passionate about merging storytelling, psychology, and spirituality to co-create experiences that transform people. In addition to advising students with CollegeVine, I work as a life coach and freelance writer.
Audience questions
These are questions from the audience that we had time to answer during the live session. If you have any other questions, you can request an answer from Moriah and other CollegeVine experts in
an upcoming livestream
or on the
Q&A Forum
anytime.
7:46
Arya:
Did you guys take internships in Psychology?
11:05
Anonymous:
What suggestions do you have for incoming freshmen that are entering a psychology program but don't know what kind of psychology to specialize in yet?
16:13
Lisa:
I'm especially interested in hearing about the practicum and internship opportunities for psychology majors at UF.
21:27
Ajay:
How to determine whether to get BA vs. BS in psych?
25:21
Ajay:
Did you guys have psychology internships or other psychology-related activities in your high school resume? If not, how do you show colleges that you're interested?
30:47
Lisa:
At UF, what are some of the most interesting psychology electives offered?
32:49
Anonymous:
what are some high school extracurriculars for psychology? to show interest in psychology
36:57
Arya:
what are the jobs of Psychology needed now?
41:28
Anonymous:
Can you elaborate more on what it means to be on a pre-law track? Are you taking law school prerequisites? How is it different than getting a standard BA in Pysch?
44:22
Anonymous:
Is it necessary to major in psych if you're interested in psychiatry? Conversely, what else can you do with a psych major outside of psychology?
51:59
Christine:
Hi. Question for moriah. I was just admitted to UPenn's incoming freshman class. What resources does UPenn have for psychology students
54:54
Anonymous:
Is there anything you regret or anything others should know about being a psych major?
Upcoming
Most recent recordings