Level up: mental health
Recorded Tuesday, June 8 at 10:00 PM
The recording will load in a moment.
About this livestream
Description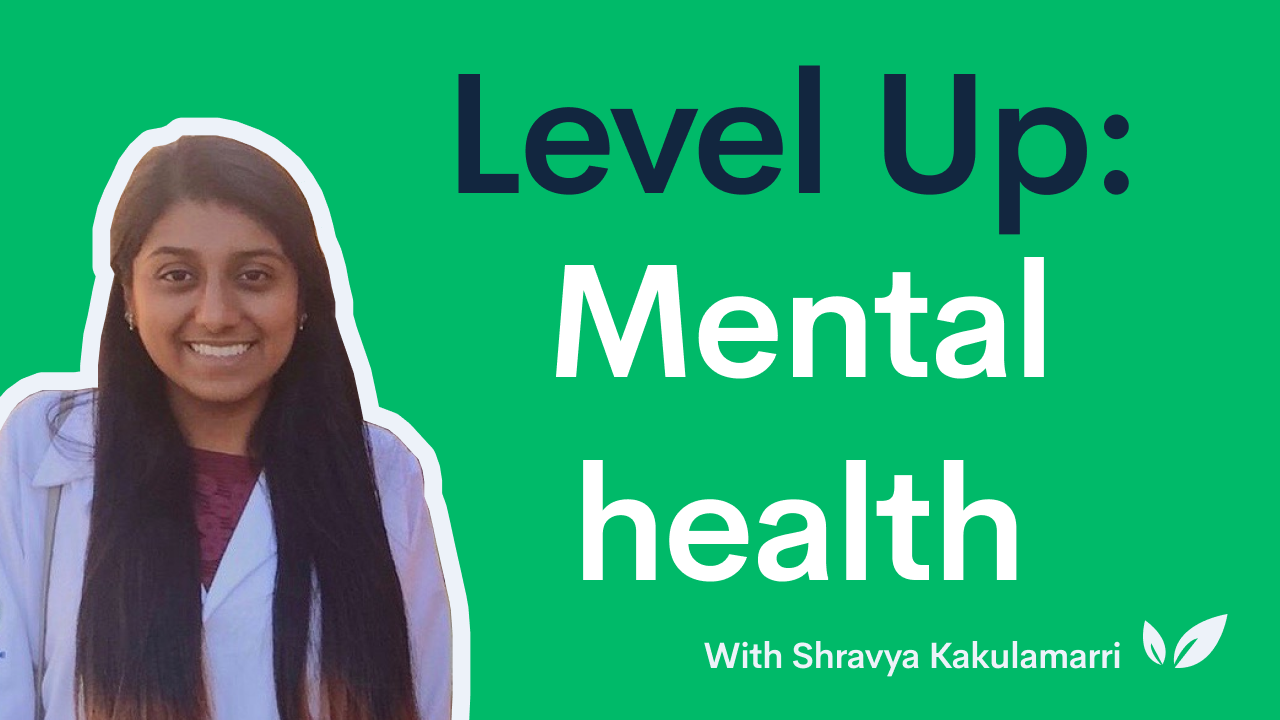 High school is tough, and applying to college is rough. So, here at CollegeVine, we want to make sure you're putting the same time and effort into yourself as you are into your academic endeavors. In this installation of Level up, Shravya will be talking all things mental health. She'll walk you through what exactly mental health is and give tips on how to take care of it.
Stop by to ask a few questions or stick around the whole stream to get a better idea of what mental health looks like and how you can nurture yours!
Your host
Undergrad College: Rice University '20
Work Experience: During my time at Rice, I mentored dozens of high school students through the college application process, along with editing essays and tutoring students for the ACT/SAT. I also interned at a medical technology startup, conducted research in Brazil, and gave a TEDx talk. I recently finished applying to medical school; I've been admitted to multiple schools, and will be starting in the Fall.
My Admissions Story: I remember feeling very blindsided by the admissions process and not knowing where to begin. I hope that sharing my experiences and some of the things I've learned along the way will help guide other students in a similar boat.
Audience questions
These are questions from the audience that we had time to answer during the live session. If you have any other questions, you can request an answer from Shravya and other CollegeVine experts in
an upcoming livestream
or on the
Q&A Forum
anytime.
1:02
@Eden0Leeann:
i can see you !
26:31
@mailey06:
I don't have any questions, but thank you for your advice and your time! Have a great rest of your night.
26:42
@Eden0Leeann:
should i mention physical disability in my application or does that follow a different set of rules
Upcoming
Most recent recordings