'Canes Chat: Learn All About the University of Miami
Recorded Wednesday, September 8 at 10:00 PM
The recording will load in a moment.
About this livestream
Description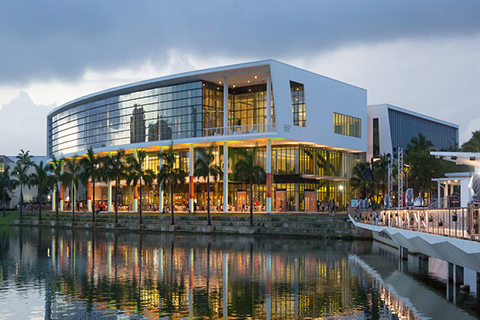 Ask a University of Miami admissions officer questions about what it takes to get admitted to Miami, their application process, academics, and more.
Charles will start the session with an in-depth overview of Miami, covering topics ranging from admissions to academics to campus life. In the second half of the session, he'll open the floor to an audience Q&A session and answer your questions about Miami admissions, life on campus, and more.
Charles Cammack is an associate director of admission at the University of Miami and is going into his 7th school year at the institution. He is based in the Chicago area and recruits in the Midwest region, which happens to be where he was born!
Your host
Undergrad College: Rice University '20
Work Experience: During my time at Rice, I mentored dozens of high school students through the college application process, along with editing essays and tutoring students for the ACT/SAT. I also interned at a medical technology startup, conducted research in Brazil, and gave a TEDx talk. I recently finished applying to medical school; I've been admitted to multiple schools, and will be starting in the Fall.
My Admissions Story: I remember feeling very blindsided by the admissions process and not knowing where to begin. I hope that sharing my experiences and some of the things I've learned along the way will help guide other students in a similar boat.
Audience questions
These are questions from the audience that we had time to answer during the live session. If you have any other questions, you can request an answer from Shravya and other CollegeVine experts in
an upcoming livestream
or on the
Q&A Forum
anytime.
12:03
@OisheeSJT:
Can i take a recommendation letter from my tutor who's not from my school but knows me well?
12:12
@TiffanieJ18:
What about SAT, do you guys need those?
15:03
@hydroholland:
Do you still offer BS/MD program?
16:13
@katikan:
What % of students were accepted in 2021 from out of state?
17:14
@mariash:
Do dual enrollment credits transfer?
20:20
@LucaCrimi:
Miami is an expensive school. How do students handle the high price of the city?
21:38
@OisheeSJT:
As an international student, we don't have those courses, so is that negative for us?
21:56
@akrey4831:
Are IB courses as highly valued as the American AP's?
22:25
@Kimberly_M:
When it comes to merit scholarships, how do individuals who submit test scores compare to those who apply test-optional? Do those who apply with test scores have an advantage?
23:02
@katikan:
Do you review pool of students by major?
23:18
@LucaCrimi:
Can we submit three recomendations?
23:42
@Candac.e:
Can you be rejected from HPM but still accepted to UM?
23:57
@RickCassidy:
What GPA and SAT will be most likely to receive scholarships this year and does extracurricular/leadership positions play a part in that as well?
24:09
@Candac.e:
Thank you!
25:11
@LucaCrimi:
what percent of students have merit aid, and how much do they get?
25:57
@TiffanieJ18:
What would be the out-of-state cost from CT and what scholarships are there?
26:12
@ahofman:
What percentage of students who were admitted in 2021 did not submit their test scores?
26:41
@briannafish:
Do AP credits transfer?
27:07
@briannafish:
If you apply early action, when do you have to let UM know your decision to attend?
27:37
@Kimberly_M:
Where can the Counselor Nomination Form be found for the George W. Jenkins Scholarship?
28:32
@mariash:
What is the biggest challenge faced by students usually?
29:34
@katikan:
Most popular majors?
29:53
@Dlandrum:
Are you generally at a disadvantage if you apply test-optional?
30:27
@akrey4831:
I would like to apply Early Action, but my SAT test date is set for December 4th, are applicants aloud to submit test scores at a later date?
31:07
@mariash:
You mentioned looking into extracurricular activities and seeing what students have done for the community, but with COVID and everything, many programs were shut down. Would this have any impact on the application's acceptance?
32:49
@abisol:
Are the scholarships and financial aid also offered to international students?
33:05
@Candac.e:
Is the Early action acceptance rate more similar to the ED acceptance rate or regular decision acceptance rate?
33:38
@briannafish:
what percent of students are in greek life?
34:12
@katikan:
Can we transfer one college to other?
34:33
@mariash:
Is it cheaper to live on or off campus?
35:09
@LucaCrimi:
How many students do a work-study program?
35:43
@Dlandrum:
Does Miami offer an MIS (Management Information Systems) program?
36:19
@OisheeSJT:
What you're looking in a student?
37:17
@mariash:
Are there academic support services on campus such as tutoring and writing centers?
37:25
@briannafish:
will freshman be able to keep a car on campus?
37:30
@thenicholashenry:
Are you allowed to have the same essay across multiple universities?
38:49
@thenicholashenry:
😂😂😂
39:23
@vsemma13:
do all students study abroad
39:37
@briannafish:
is the nursing program direct admit?
40:23
@mariash:
How much time do students spend studying per week? (approximately)
40:56
@OisheeSJT:
It's 4:40 am in Bangladesh 😴😴
41:08
@Kimberly_M:
Do you have any tips/pointers for tackling the supplemental essay?
43:02
@Kimberly_M:
What are some special traditions that take place on campus?
43:59
@briannafish:
is there a virtual tour
45:16
@mariash:
Can we apply through Common App?
46:36
@katikan:
Is demonstrated interest important
47:27
@katikan:
Do you give more preference for students who have done research?
47:54
@cynthia.sofia:
Is it feasible to easily change majors?
48:28
@thenicholashenry:
Is the Preview the U registration online?
49:18
@afrey22:
thank you for this session! My sister is a student at UM and I can't wait to apply!
49:22
@LuisaDorigo:
Thanks so much!
49:38
@briannafish:
Thanks!
49:58
@mariash:
Thank you so much. This is so helpful!
50:01
@Arly:
Thank you so much UM my dream school :)
50:05
@vsemma13:
Thanks so much!!
50:08
@cynthia.sofia:
Thank you!!
50:21
@ahofman:
Thank you so much!
50:55
@mariash:
Do I have to be engaged with people constantly at the university? (Social anxiety wise T-T)
51:05
@RickCassidy:
Thank you, thinking of early decision after this!
51:58
@OisheeSJT:
Oh my goodness, i LOVE this live & Charles' humor as well
52:02
@mariash:
Thank you so much!
52:11
@chinuaL:
Are walk-on trials available if you want to play a sport?
52:19
@chelseatl:
Do they offer jobs for international undergraduate students?
52:27
@chelseatl:
How is the alumni network?
52:55
@GavinGermosen:
Do in person tours have an advantage compared to virtual tours for admissions?
53:10
@RickCassidy:
Will our admissions counsellors accept questions about our chance of acceptance with our current statistics?
53:17
@mariash:
This live made me feel less nervous, so thank you
53:54
@Candac.e:
Does UM track demonstrated interest?
54:05
@Gwhite:
If Miami meets 100% of demonstrated need does that mean you pay what your FASFA EFC #?
54:11
@LucaCrimi:
One of the best livestreams!
54:38
@katikan:
Best livestream!
55:28
@chelseatl:
Does a student who received Bs in the 9th & 10th grade due to special circumstances, but recovered and did great in the 11th and 12th grade have a chance of being admitted? She has great extracurriculars.
55:30
@LuisaDorigo:
Thanks for all of the good questions from the audience - helped me!
55:56
@vsemma13:
thanks so much! It was very helpful!
57:24
@LucaCrimi:
Does applying for financial aid hinder your chance of admission?
57:31
@mariash:
Multitasking
57:34
@JA12:
Thanks for the great stream!
57:47
@Mye7:
Is there a sustainability minor in the environmental science program
58:30
@SteveG:
Are there opportunities such as interviewing or any other actions that can set your application apart
59:11
@mariash:
Can you double major?
59:24
@Arly:
Charles what's your sign? lol
60:08
@Mari21:
If I didn't do great on my tests is there a chance to get in still?
Upcoming
Most recent recordings