Live Q&A With Current Yale Students
Recorded Tuesday, August 4 at 11:00 PM
The recording will load in a moment.
About this livestream
Description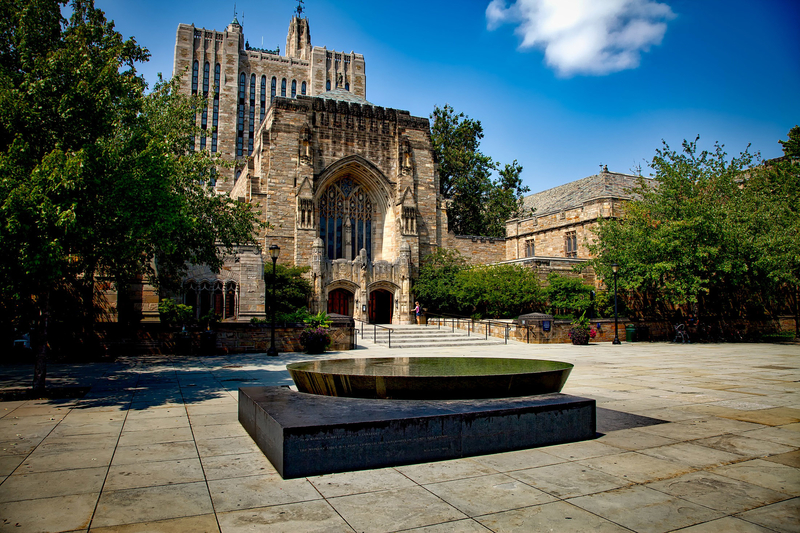 Ask current Yale students questions about academics, campus life, dorm living, and more.
Yale has shut down campus visits and tours due to the coronavirus outbreak, and many families are worried about choosing a college without being able to visit in person and get a feel for campus life. In this Q&A session, we'll ask our panel of current Yale students a series of questions about everything ranging from campus life to athletics to the classroom experience. Webinar attendees will also get to participate in the second half of the Q&A.
Q&A Participants:
Aki is a rising senior at Yale from Upper Saddle River, New Jersey double-majoring in Chemistry and Economics. Aki introduces visitors to Yale as a campus tour guide and science tour guide. She is the former Secretary-General of the Yale Model United Nations Conference and a member of the competitive Model UN team. In her free time, she enjoys baking, playing with her dog, and watching reality TV!
Sammy hails from Westchester, NY and is a senior Humanities major in Yale College. Sammy is an award winning member of Yale's Model United Nations team and the director of Yale's financial aid working group, which advocates for more equitable Yale financial aid policies. You can get Sammy to do pretty much anything so long as you promise him a good espresso or a solid music rec.
Teava is a rising senior in Yale College from sunny Honolulu, Hawaii. He is pursuing a B.S. in Mathematics with a certificate in French. He is a member of Yale's competitive Model United Nations team and the former president of the New Haven Urban Debate League, a nonprofit that brings debate programs to New Haven public schools. He can often be found running, writing, or lost in a good conversation.
Your host
Undergrad College: University of Chicago
Major: Economics
Work Experience: As a Co-Founder of CollegeVine, I lead the data science and admissions curriculum teams. I have worked with thousands of students and families over the course of 8 years. I have also spent time as a senior analyst in aviation operations, strategy, and marketing.