Making Bank: High-paying jobs for the future
Recorded Friday, April 9 at 11:00 PM
The recording will load in a moment.
About this livestream
Description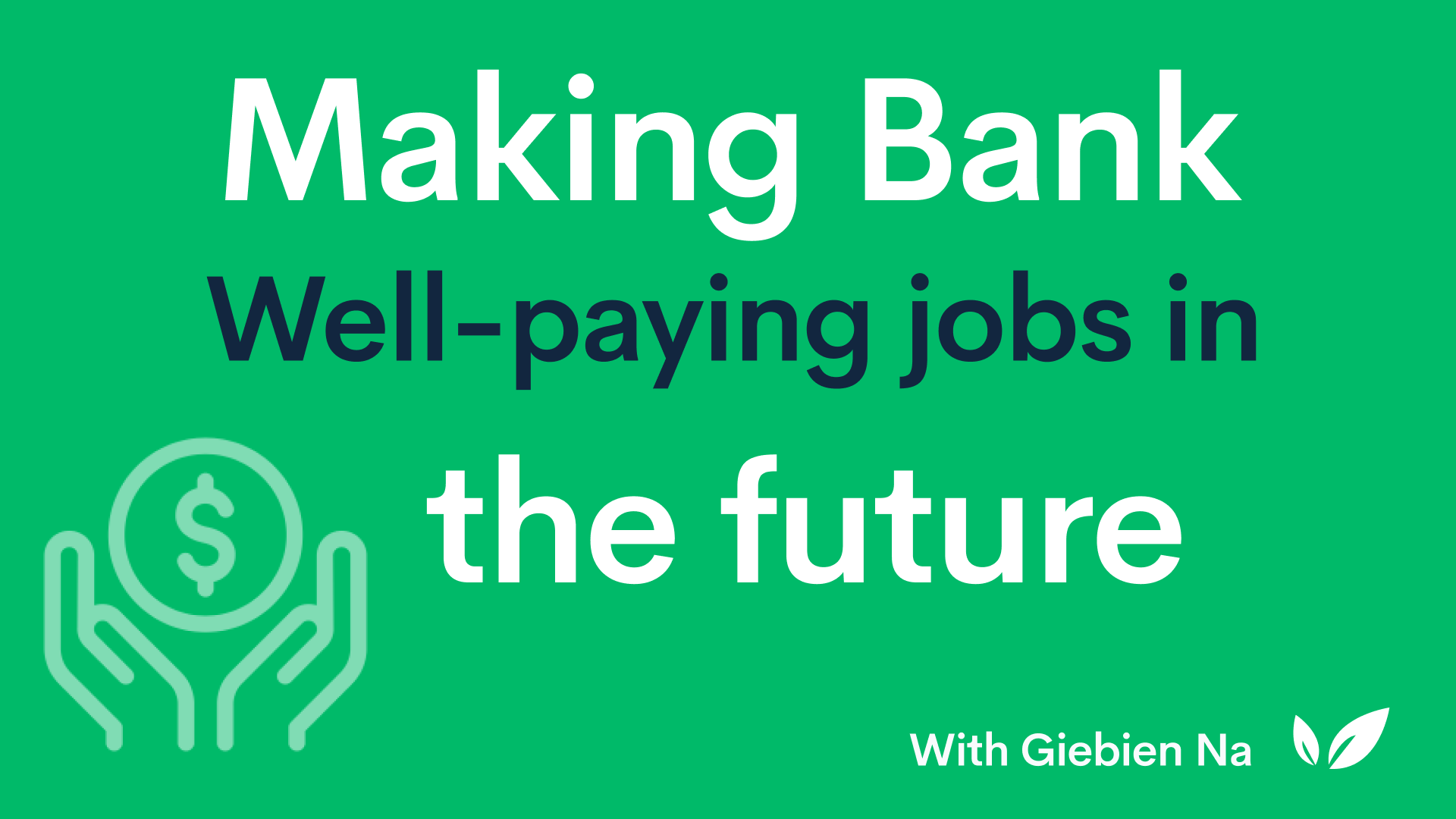 When you're picking a career trajectory, you have to look ahead at how jobs and industries are changing in the future — you don't want the career path you've trained for to become the next milkman or elevator operator.
So, in this stream we'll be going over careers that are on an upward trajectory and how you can start preparing for them. Stop by to ask some questions or stay for the hour to get a rare glimpse into: the future.
Your host
Undergrad College: Williams College '20
Work Experience: I first joined CollegeVine in the fall of 2016. Since then, I've worked as an essay and admissions consultant, SAT tutor, and hiring manager within the company. More recently, I've also advised hundreds of students in my livestreams, specializing in liberal arts colleges and standardized testing content.
My Admissions Story: I did almost everything wrong in my undergraduate applications, and I was never supposed to attend Williams. The fact that I did is the best thing that ever happened to me! I've learned a lot of tips over the years on what to do in your college applications, and I have ample first-hand experience of what not to do as well. But the biggest lesson of all? Don't let yourself stress too much about the admissions process. Things (somehow) found a way to work out for me in the end. They will for you, too!
Audience questions
These are questions from the audience that we had time to answer during the live session. If you have any other questions, you can request an answer from Giebien and other CollegeVine experts in
an upcoming livestream
or on the
Q&A Forum
anytime.
2:51
@zaraadam:
Architecture major and does it give a high paying job?
32:50
@zaraadam:
Can you talk about how you get a higher paying job if you do a xyz university?
34:08
@zaraadam:
It is for here. Like if you go a ivy league school it will lead to a high paying job
39:22
@zaraadam:
You answered it perfectly! :)
54:47
@zaraadam:
High paying jobs for econ or fiance without postgrad?
Upcoming
Most recent recordings