How to Maximize Your CollegeVine Experience
Recorded Monday, November 23 at 10:00 PM
The recording will load in a moment.
About this livestream
Description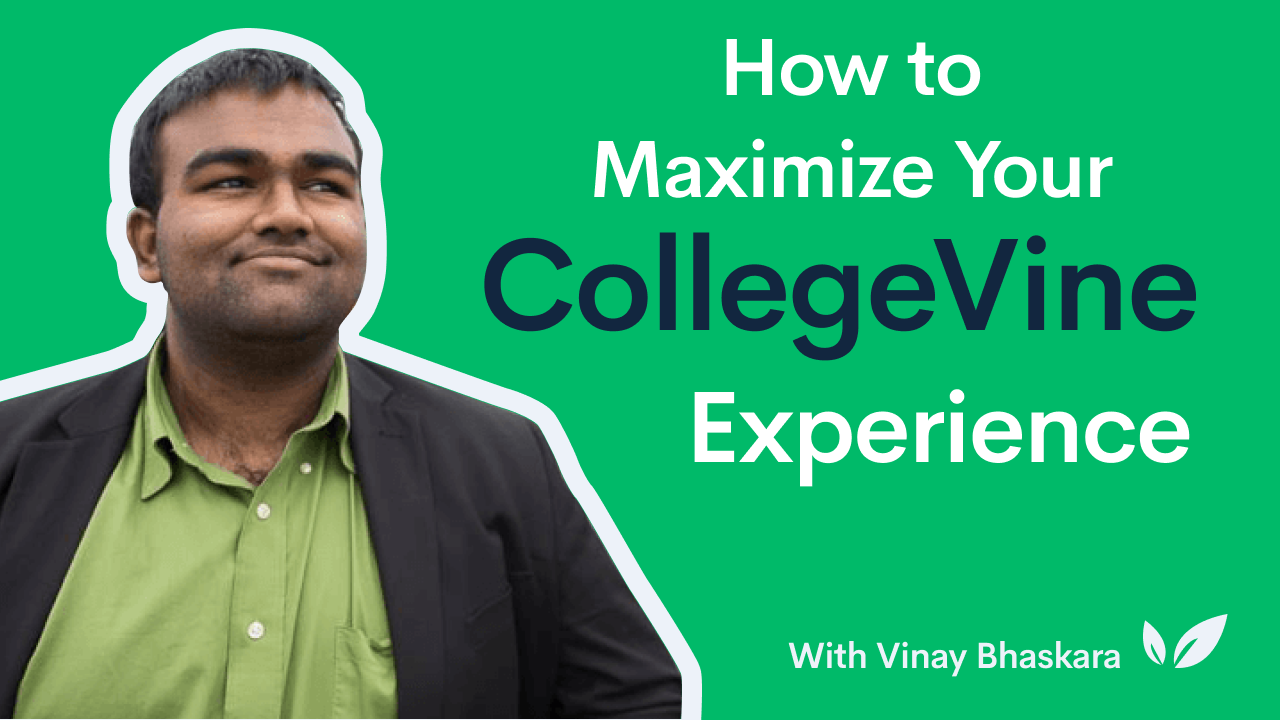 Join our co-founder, Vinay Bhaskara, for a walkthrough of the CollegeVine website with tips and tricks to help you get the most out of CollegeVine's platform!
Your host
Undergrad College: University of Chicago
Major: Economics
Work Experience: As a Co-Founder of CollegeVine, I lead the data science and admissions curriculum teams. I have worked with thousands of students and families over the course of 8 years. I have also spent time as a senior analyst in aviation operations, strategy, and marketing.
Audience questions
These are questions asked by students and answered during this live session. If you have any other questions, you can request an answer from Vinay and other CollegeVine experts in
an upcoming livestream
or on the
Q&A Forum
anytime.
39:16
Dylan:
How private is the information? Do you onsell our information?
40:54
Michelle:
Are Essay Samples the school's accepted students' essays?
41:52
Michelle:
Peer Essay Review: who can see the essay? Who can review it?
42:27
Dylan:
Are there moderators on peer essay review?
44:08
Michelle:
If I log in and start using CV, will my browsing history be automatically saved with my account?
46:44
Michelle:
Q&A: If I ask a question in QA, will it show my full name?
48:13
Anonymous:
I'm new here so, how does the karma system work? How do i gain karma?
48:43
Anonymous:
Can you demo the chancing engine using a Ivy League school?
50:30
Anonymous:
How do i gain karma?