Guide to College Essays
Recorded Wednesday, October 7 at 09:30 PM
The recording will load in a moment.
About this livestream
Description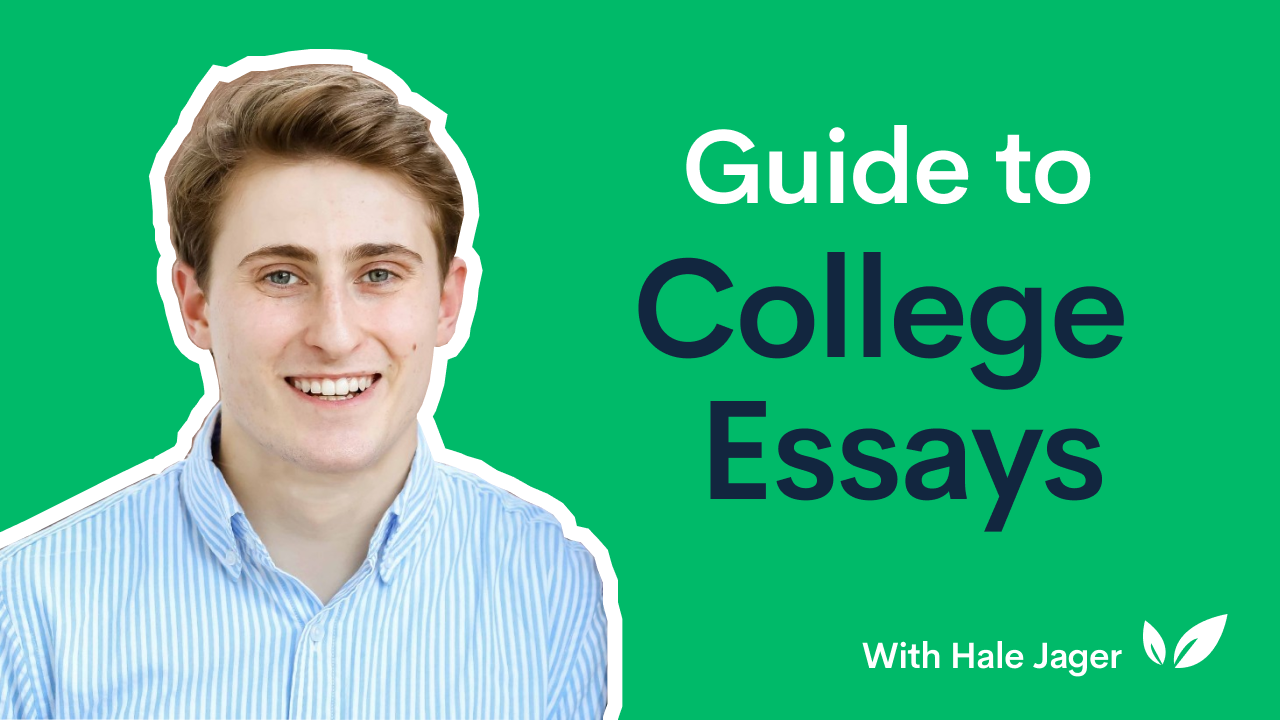 Learn about how to write excellent college essays and how they are used in the overall admissions process.
Shane Niesen will provide an in depth guide to college essays, starting with an overview of how colleges use essays in the admissions process and what they are looking for in a strong college essay. Then, he'll walk through the ideal timeline and process for writing your essays, and share some tips for brainstorming, composing, and polishing a great college essay.
After that, he'll open the floor for a Q&A session to answer any and all questions about the role of essays in admissions and the process of writing essays.
Your host
Undergrad College: Yale University '21
Work Experience: I am a senior at Yale and excited to begin my fifth admissions cycle working with CollegeVine. After four years of working directly with students, I can't wait to engage with the people and the process in new and innovative ways online.
Audience questions
These are questions from the audience that we had time to answer during the live session. If you have any other questions, you can request an answer from Hale and other CollegeVine experts in
an upcoming livestream
or on the
Q&A Forum
anytime.
15:35
@anonymous:
How does school A applying ED received the essay versus school B in which I am applying regular receive essays?
16:24
@anonymous:
is 6 schools enough
36:52
@anonymous:
Could you give some examples of overused essay topics?
37:04
@anonymous:
What does it mean with the "easiest subject"? If it's meaningful, can you still write about it?
38:26
@anonymous:
What kind of structure should the essay have? An introduction/conclusion? Just organized thoughts? Describing an anecdote and then connecting it?
49:04
@anonymous:
What are your tips with going from a first draft to a second draft/final drafts? I feel stuck with my first draft and don't know how to improve it
49:15
@anonymous:
Should my voice be constant or can I change from somewhat casual to more dramatic as an example?
50:38
@anonymous:
Would it be alright to point out a flaw you see in yourself? Does that show maturity, or would it not go over well with the readers?
51:24
@anonymous:
What is the main thing you look for in essays?
51:48
@anonymous:
What is difference between early action and early decision application
53:06
@mairiam1:
What do you mean by anecdote?
53:58
@anonymous:
How do the supplemental essay get released from the common app? Some deadlines fall in November and others in January? Do they all have to be ready if you submit app in November?
54:42
@anonymous:
Is using a quote in your essay good, or does it come off as too cliche?
55:24
@anonymous:
So as an international student are all early action applications binding?
56:37
@anonymous:
how would you do the connections essay? like, how would you connect the topic s in a way that also reveals your personality and does all the things a college essay should?
57:53
@anonymous:
What if you have no "life-threatning" experience for the prompt?
58:48
@anonymous:
Do all schools accept common app?
61:07
@anonymous:
How personal can you go? Is there a level that becomes too private? How "weird" can you be? Can something come off as immature or not appropriate (like toys being childish)?
63:04
@anonymous:
can you write a creative writing piece or is that just off the table
65:06
@anonymous:
So as an international student are all early action applications binding?
65:29
@anonymous:
what was the hardest process of the writing process for you, and what tips do you have for us to combat that
66:23
@anonymous:
Should you read example essays or will that throw you off?
67:10
@anonymous:
I went to another college essay advice livestream and they said to be very clear, not so much creative. Which one should it be?
68:16
@anonymous:
You mention about avoiding writing about new places/ school, what if I am a child of a diplomat and that is kind of what makes me different from others
69:02
@anonymous:
Are there any additional resources you recommend to help you write the essay?
69:36
@anonymous:
Please is there any particular date for the next college essay live review?
70:51
@anonymous:
Is the essay the most important part of the application process?
Upcoming
Most recent recordings